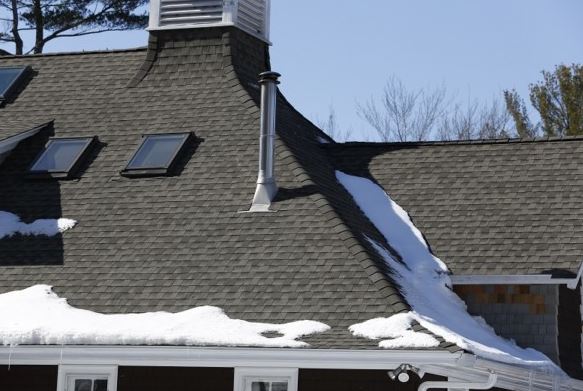 Here in the heart of America, the Midwest, the roofing season never really ends. The cold weather months certainly bring their own challenges that can make residential roofing, and commercial roofing a bit more difficult…and in some cases, dangerous. Cold weather roofing requires special safety considerations.
Thankfully, at Tingley Roofing, we use our highly trained staff, the newest roofing technologies, and our years of experience to ensure our roofing projects are safe and above and beyond customer satisfaction.
When we install or repair a roof in any cold weather, we are sure to use materials that are designed to preform well in extreme temperatures. Some less experienced roofing companies may use shingles and other roofing products that become hard and brittle in the extreme cold weather. This can spell disaster for your roof if they start to crack or deform during installation.
The type of roofing sealants and adhesives are also very subject to extreme cold temperatures. If your roofing company does not take these into account, you may end up with a surprise the next time it rains! Check the local weather in our area when planning your next roofing project.
When choosing a roofing contractor, you want one who is experienced, and has the knowledge to get the job done, no matter the weather. At Tingley Roofing we use the correct tools and materials for the job. This winter, be sure to always keep Tingley Roofing at the top of your contact list in case of emergency, or if you are looking for a new roof!