Commercial Roof Budgeting Planning
At our sit down consultation with you, our team will review all of your budgeting goals and come up with a roofing plan that fits your needs.
The replacement of your commercial roof can easily become an outstanding bill, but continuing to wait until it's too late, can result in an even bigger bill and problem. Keeping notice of how your commercial roof is looking and working during certain weather conditions, is extremely important. There are many things to look into when replacing a roof and surprisingly, it's not all about price.
The condition of your roof is important when trying to understand what your business will need for the future. Understanding your roof structure, the current situation and what may happen in the future, will help you know what needs to be replaced. And, our team of experts can help you figure that out. 
Knowing what materials your current roof is made of will also help you decide on your budget. If the same roof has been on your business for over 20 years with minimal repairs, you may be wanting to have the same materials, or ones comparable to them, for your new roof. If you've been dealing with problems from the very beginning, looking into completely new materials is probably on your mind.
The condition and materials of your current roof are only two of many topics you need to be thinking of when planning to get a new roof. Of course, we'll walk you through everything you need to be on the lookout for and come up with a budgeting plan that suits the needs of your business, as well as your pocket. At your sit down consultation, we'll spend time focusing on these and other topics that may effect pricing and what our team can do for you to make sure you get what's best for you business, without costing you a fortune. 
About Commercial Roof Budgeting Planning
We strive to succeed in making sure our customers get the best roof and service for their budget. We do this by sitting down with you and making a plan that fits your budget without compromising quality.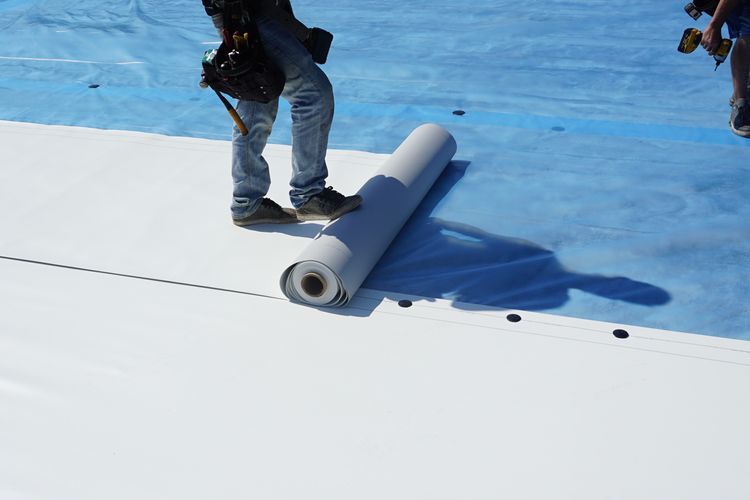 Call For a Quote:
(217) 466-1020